Sanjiv Dodhia – Award-winning London Business Coach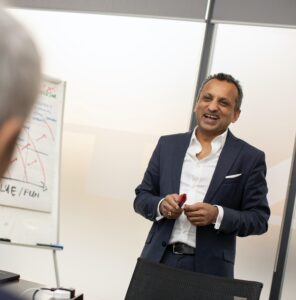 Over 35 years, I've coached and mentored over 100 business owners from London, Surrey, Middlesex, and beyond.
As a Business Growth Specialist, I can help you transform your business into a sustainably profitable enterprise that works without you. That means working strategically from above, rather than being entangled from the inside.
Starting with a complimentary Business Growth session, I can help you shape your business around the life YOU want, able to do what you enjoy and playing to your strengths.
With an accelerated growth strategy, you will attain financial freedom. You can enjoy the benefits as a shareholder, cash in and pursue other ventures, or build a legacy for the next generation.
Book your free coaching session


Adam Nettleship - MD, Bigmore Associates
If you use ActionCoach you've got experience, systems - everything all ready to go. You can grow your business so much quicker with those tools behind you.

Adam doubled his business and went from making a loss to exceeding his profit targets in 6 months, whilst adding 3 new business streams to his portfolio.

Paul Harrison - CEO, Carve Consulting
Within three months we were seeing a difference, both at the top of the funnel but also profitability at the bottom of the funnel.

Paul doubled his net profits year-on-year, added a million to his turnover, and successfully exited his business.

Joseph Thompson - CEO, RTIB
The benefits have been tenfold. Having the toolkit and learning from Sanjiv has been a revelation in the way we operate as a business.

Joseph transformed his stagnant business into one with a vision, plan, and clear structure, allowing him to take control of and enjoy the growth process.

Moses Rashid - MD, Section:Media
2 months after working with Sanjiv we'd knocked everything out of the park!

Moses achieved 50% growth in revenue and profits within 6 months, finding far greater productivity with a smaller team.
ABEC win Best Overall Company at BizX 2022 
Matt Morrall, CEO of ABEC, leveraged a five-year plan to double his business turnover in 12 months.
By working on every aspect of the business, Matt was able to reach £20 million turnover through the COVID pandemic.
I couldn't be prouder to have been a part of ABEC's success – the best is yet to come.
Read Matt's story
Bonham & Brook win Best Business Growth at BizX 2023
The team at Bonham & Brook grew their business from a startup to an enterprise with revenues over £6.5 million.
Their dedication to continuous improvement saw their team increase to over 50 staff in four years, having served more than 600 customers.
It's been a privilege to work with them, and there's even more potential to be realised.
Other success stories
MORE LIFE - the first step is your FREE coaching session
Design business in a way that suits the life YOU want.
I will provide…
PERSPECTIVE – A detached, objective view that holds up a mirror to you and your business.
A SOUNDING BOARD – The opportunity to brainstorm and weigh up options with an experienced mentor and business expert.
KNOWHOW – Strategies for accelerated growth, giving you the toolkit and confidence to navigate the scale-up journey.
ACCOUNTABILITY – Challenge and support, to keep you consistently disciplined and on track to continuous improvement.
You will unlock…
BREAKTHROUGH RESULTS – Clarity in vision for the next 5-10 years, with actionable goals and a roadmap to achieve them. 
MORE MONEY – Strategies to grow your earnings and business value, providing the income to achieve financial freedom.
MORE TIME – Working ON your business as an owner and not just IN it as a manager, freeing up time for what matters in your life.
BETTER TEAM – The right people trained for the right roles, with your operations systemised so that your business grows without you.
Is your business performing to its full potential?
Take our NEXT LEVEL ASSESSMENT and identify the areas in which you can grow your business.
Take our 3-minute assessment
Why everyone needs a coach...
If the best athletes in the world need coaches, why don't you?
Watch as renowned surgeon, Atul Gawande, speaks for two minutes on why everyone can benefit from the support of a coach.
Business Growth Events
Upcoming Events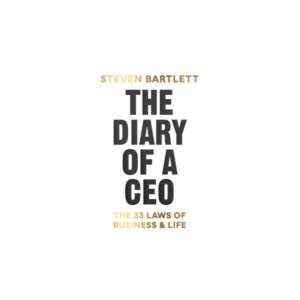 Business BookClub
"Reading is still the main way that I both learn new things and test my understanding" – Bill Gates The world's most successful business leaders know that self-education never stops, and the easiest way to educate yourself is simply to read books! Taking place on the last Wednesday of every month, our BookClub allows you…
BookCLUB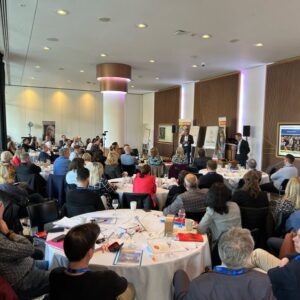 GrowthClub 90-day Planning
Just one day to kickstart your growth journey… Our GrowthClubs are an opportunity to get together with like-minded business owners and form a growth plan in a supportive, focused environment. Taking one day every quarter to plan out a roadmap for the future is key to growing a successful business. With clarity, focus, and action,…
90-Day Business Planning Workshop
View the full business events calendar