Success stories: How we work together to transform your business…
Marcin Durlak, Managing Partner at IMD Solicitors has had a business and personal transformation
Closely working with the team at IMD putting in place key building blocks, they have seen an incredible 2350% increase in net profit and a 71% increase in turnover…more on Marcin's business and personal journey click here
Sanjiv has worked with Adam Nettleship, owner MD at Bigmore Associates for the past year
Bigmore Associates, have doubled their business and gone from making a loss to exceeding their profit targets in 6 months, while adding 3 new business streams to their portfolio.
They worked to formulate a clear strategy, direction and structure to take the business forward – introducing performance and results-driven tools to track and measure all the key metrics in the business from marketing to sales through operational and financial to provide crucial, real-time business insights. More on Adam's business growth journey click here
Matt Morrall, founder and MD of ABEC, leveraged the coaching with Sanjiv to work on every aspect of his business
They worked on: long term goals, 5 year plan, management team, structure, team, systems and communication through to developing a clear vision, values and culture. While doubling the business from £10m to a projected £20m turnover within 12 months through the COVID interruption.
Most importantly Matt's own transformation from the business running him and his senior team to leveraging his time and elevating his role to driving the vision, setting the strategy and leading the team to run the business. More on Matt's business growth journey click here
So delighted for Matt Morrall and all the team at ABEC on winning Best Overall Company at the prestigious BizX Awards in April..
This award recognises the company adjudged to be best of all the applicants and finalists and is testament to ABEC's commitment to growth and development of their business, their team and their value proposition to their customers.
They've almost doubled their revenues, profits and the size of their team in financial year 2021-2.
So proud to be part of their success story…with much more potential to be realised.
My focus is to help you turn your business into a commercial, profitable enterprise that works without you
A business expert and engaging coach who has a proven track record of driving outstanding business performance by delivering results on profitability, team, culture and business balance.
Using a combination of my business experience, expertise and the proven business models that guarantee results for your profit and productivity, you'll be coached to have the business you want and attain the goals you set.
YOU need to have FOCUS and COMMITMENT and I'll help you with the rest…
Here's what coaching with Sanjiv can do for you and your business:
You will improve your cash flow and profit
You will get clarity by identifying goals and I'll drive the plan so you reach them
You will spend more time where you add the most value in your business
You will be given the most practical, applicable and fastest strategies for growth
You will become more knowledgeable and a more experienced leader
Your team will be inspired, engaged and deliver beyond expectation
You will have a resilient, scaleable business that keeps you ahead of the competition
Your business will be transformed from the business you have, into the business you want
Do you want to grow your business, make more profit and reach all your business and personal goals?
Call Sanjiv on 07407292339 or book your meeting now
Book your free coaching session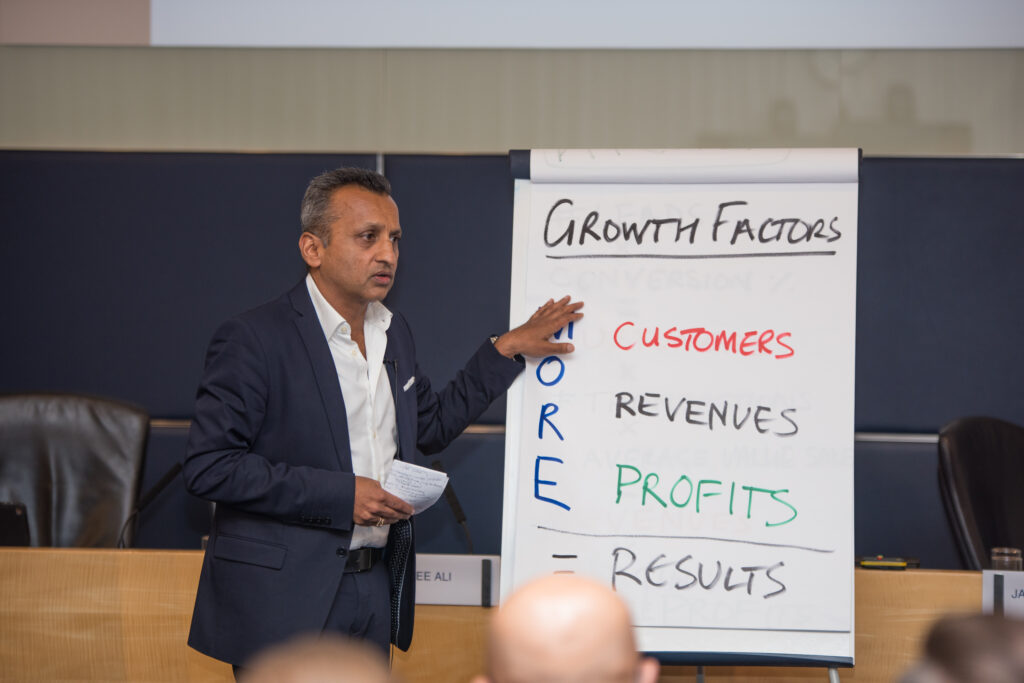 Why everyone needs a coach!
Renowned surgeon and TED speaker Atul Gawande on how coaches can help everyone become effective!
A brilliant two minute video on how good you can be with the support of a coach...
'Big Friday Finish' Webinar Series
This fortnightly series features global thought leaders sharing inspirational learnings tailored to tackling the challenges business owners face. A pivotal way to round up your week...
Book a Free Discovery Session
Secure next level business growth now
with focused planning, systems and strategies that guarantee success…
Business Growth Events
Upcoming Events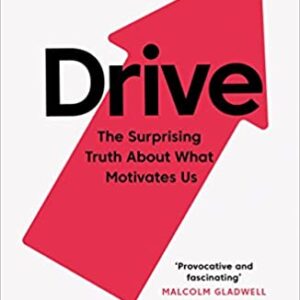 Business BookClub
"Reading is still the main way that I both learn new things and test my understanding" – Bill Gates The world's most successful business leaders know that self-education never stops – and the easiest way to do this is simply to read books! This is your chance to Join a community of growth-minded business owners…
BookCLUB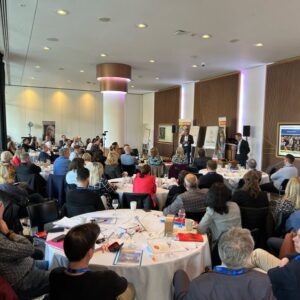 GrowthClub 90-day Planning
Create the roadmap to your success… Taking time out of the day to day to plan has a really positive impact on the growth of your business. Taking one full day out to plan for the next 90 days in your business gives you a complete understanding of where your business is going and the…
90-Day Business Planning Workshop
View the full business events calendar